Join Joel Salatin and Sophia Nguyen Eng on the Call To Farms Podcast at Polyface Farm in Swoope, VA
I first heard Joel Salatin speak at Google Headquarters in 2011, when he gave a presentation on "Folks, This Ain't Normal". His systems-efficient thinking, common-sense frugality, and love for land and animals spoke to my soul, even while I was running the 9-5 rat race. It was also around the same time that my first daughter was born, and his words would plant the seeds for us to join the food freedom revolution.
You see, growing up as a first-generation Asian American with parents who fled the Fall of Saigon by boat in 1975, it was instilled in me at a young age to be efficient, resourceful, and to make the most of what little we had. It was a struggle growing up with peers who were able to take trips and vacations, while I stayed home and spent most of my summers taking extra classes at our local community college so I could get through college sooner to save time…and money.
Thanks for reading Sprinkle With Soil! Subscribe for free to receive new posts and support my work.
Steve Jobs once said that we can't connect the dots going forward. But we can connect the dots looking back. I didn't appreciate the skills then, but they would set me up for a career in growth marketing to growth product management, and a consultant for companies looking to efficiently grow their business. I live and breathe numbers, and am most comfortable swimming in spreadsheets and pulling data. In 2006 while I was in graduate school in Los Angeles, you either became a Starbucks barista, or you got your real estate license. I became a mortgage consultant then to play with numbers and get my clients to buy their dream home and build a legacy for their family.
I believe this is why I have always been drawn to Joel's words of hope and encouragement. In ALL of his books and presentations, Joel is the Tony Robbins of agriculture. How do I optimize for the best care of my family with little resources?
The Rising Tide
Did 2020 wake you up the way it woke us up? To realize that our food supply chain can be disrupted worldwide or that our jobs could be threatened…overnight? I watched my real estate clients who worked at Facebook and Google, making upwards of $300k/annually and rather large stock accounts lose their borrowing power overnight. It didn't matter how much they made or how much they had. I couldn't qualify them for a loan during the time that the government had shut down and we were on "two weeks to flatten the curve."
It was then that I told Tim that we have to teach our children skills to become pandemic-proof. Recession-proof. My real estate clients that I could qualify for a home loan were the ones who were 1099 business owners and who were not dependent on a W-2 or paystub. Why were we pushing our children to Harvard, Stanford, or Yale? Was it for them to find a successful career? What for, when the world could come to an abrupt halt overnight?
On March 16, 2020, minding our own business and at the height of business, the country shut down. California implemented lockdowns and curfews. Intuitively, I wanted a protein source and drove an hour and a half to purchase 3 egg-laying hens from a lady north of San Francisco. We didn't even have a chicken coop, and brought them home late night in a cardboard box. As we were driving back through the Bay Bridge, I told him that I never wanted our family to be in a position where we would have to worry about feeding our family off of 3 eggs a day.
Nearly Four Years Post-2020
We have never looked back since. We now have three dairy cows that not only feed our family delicious real milk, yogurt, butter, kefir, cheese, and ice cream, we feed our animals and garden, as well as our local community. If you had asked me if I ever thought I was going to be farming with my family, milking cows, butchering chickens, writing a cookbook, or swapping out speaking at tech conferences to joining the stage with the world's famous farmer at the world's famous farm, I would have told you that you were crazy.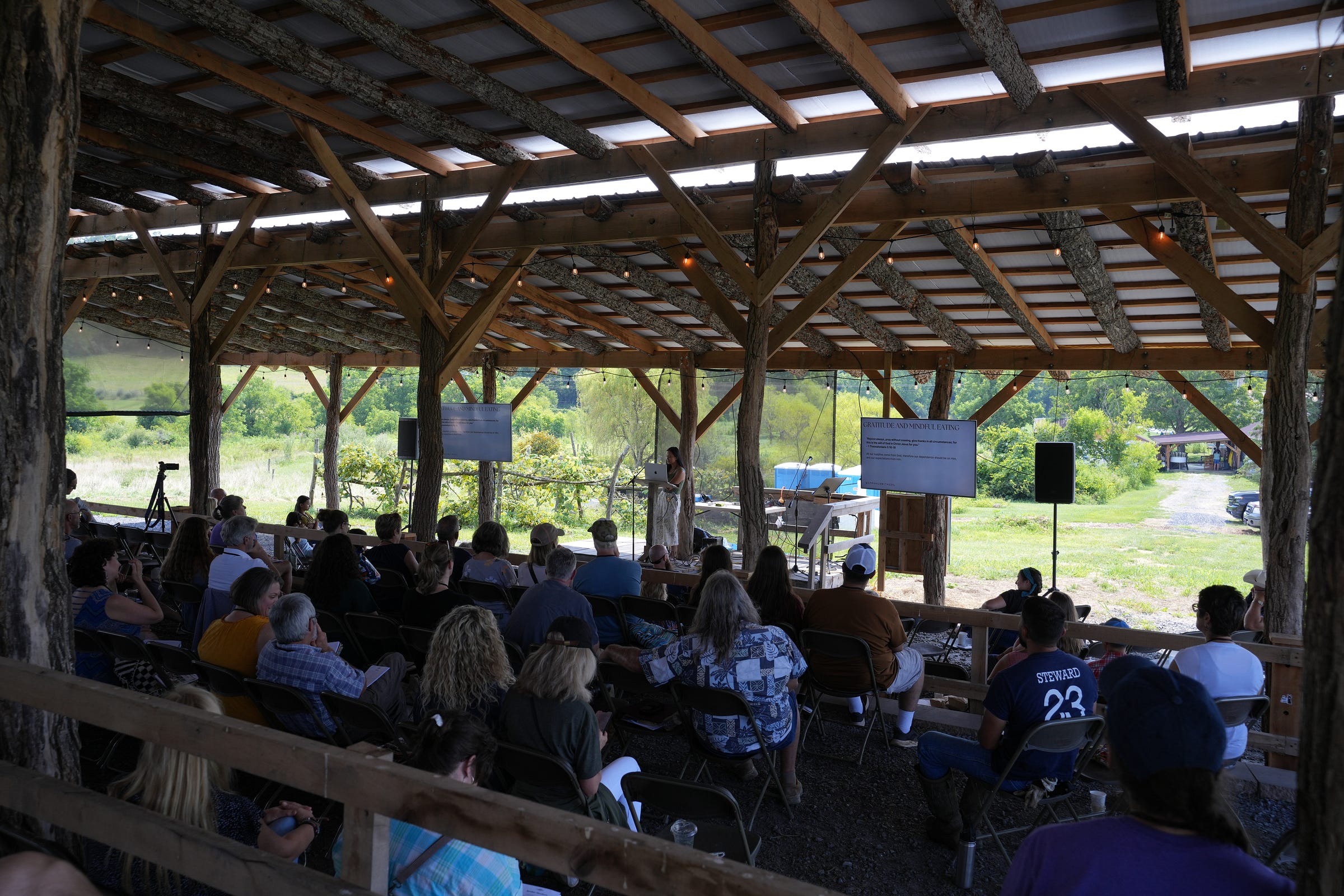 But here we are today. Listen in to my podcast interview with the world's famous farmer, Joel Salatin at Polyface Farm. I'm connecting the dots backwards.
Joel has been a mentor of ours for the past few years. I'd like to think that we caught and rode one of the first waves of the "Homestead Tsunami" after 2020 when I thought the world was ending. In 2021, we went to his farm several times that year and learned hands-on with him. This broad cultural book explores the why of America's exploding interest in homesteading in the last few years. Joel writes to folks on the fence about taking the plunge, folks who think folks who are thinking about taking the plunge are nuts, and folks who took the plunge and are now depressed about weeds, predators, and work.
In fact, that's about when we started the Call to Farms podcast. I wanted to document the journey we were taking for the children, so that one day, in case they ever forget "why"…it will have been documented for them, and they will know who to consult if they need. In case they ever look back at the years post-2020, and ever think what crazy things their parents did, they will have the conversations of some of the people we respect to listen back on.
Riding the rough waves
Homesteading isn't easy. When we started growing our own food in 2017 after Bezos bought WF, I didn't know "homesteading" was a term. We just wanted to grow our food, so I eventually hired a master gardener, and she saved me by being my body double when I got depressed that our Summer garden got demolished at the first frost.
But I have built my career at companies who share values and mottos like, "fail fast, succeed faster." To fail fast means to have a process of starting work on a project, immediately gathering feedback, and then determining whether to continue working on that task or take a different approach—that is, to adapt. If you've ever worked in agile product management, this is the same exact process I apply to our homestead, if not lives. My work requires a lot of testing, optimization, and making fiscally responsible decisions. I've come to realize that there are A LOT of things in common with being a PM and a FM (Farm Manager).
Grab Joel's new book, Homestead Tsunami, and listen in to our Call to Farms podcast where we chat about family, food, our family's cookbook, moving from the city to the country, and kid entrepreneurship. Thank you, Joel, for sharing your timeless wisdom with all of us!