In June 2023, Tim and I had work projects on the Hawaiian Islands and had just one day of fun to explore Hawaii. So we booked a flight to the Big Island, and visited our friends Bodhi and Brittany Anderson at Sugar Hill Farmstead, who are fellow regenerative farming warriors who honor the ʻāina through farming on the Big Island.
By day, Bodhi is a farmer but by night he is a physician assistant and medical director for a team of medical providers who work virtually all across the US. Brittany has developed an affinity for butchery, takes the time to learn from experienced kupuna, and attends workshops to continue honing the art of butchery. Brittany also gave us a private tour of their farmstead, and if you ever wondered what farming in paradise might look like, this is it.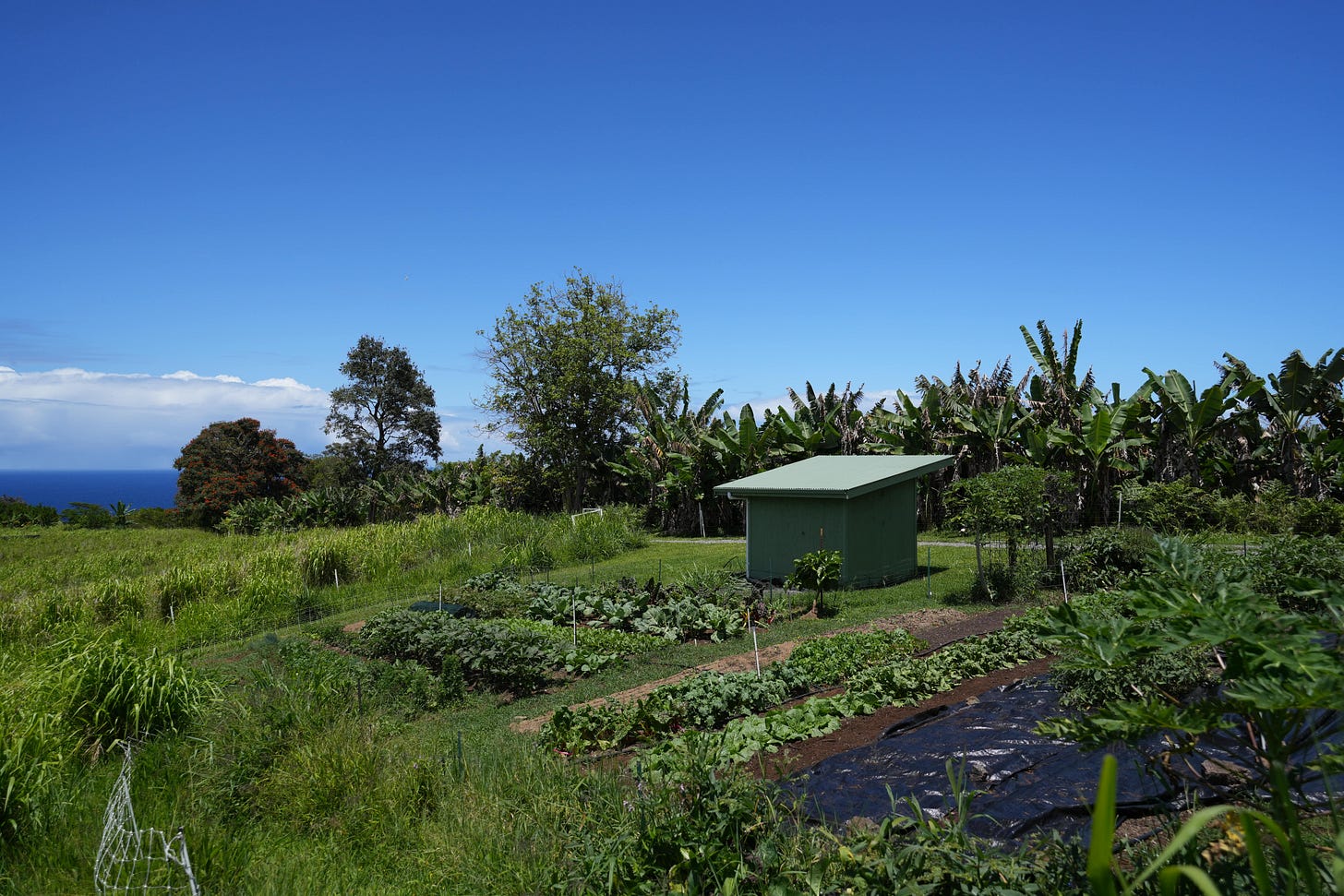 Bordering their property are varieties of banana trees, where they also dehydrate and sell to the public. These brought me back to my childhood memories when my grandfather would treat us grandchildren to dehydrated bananas!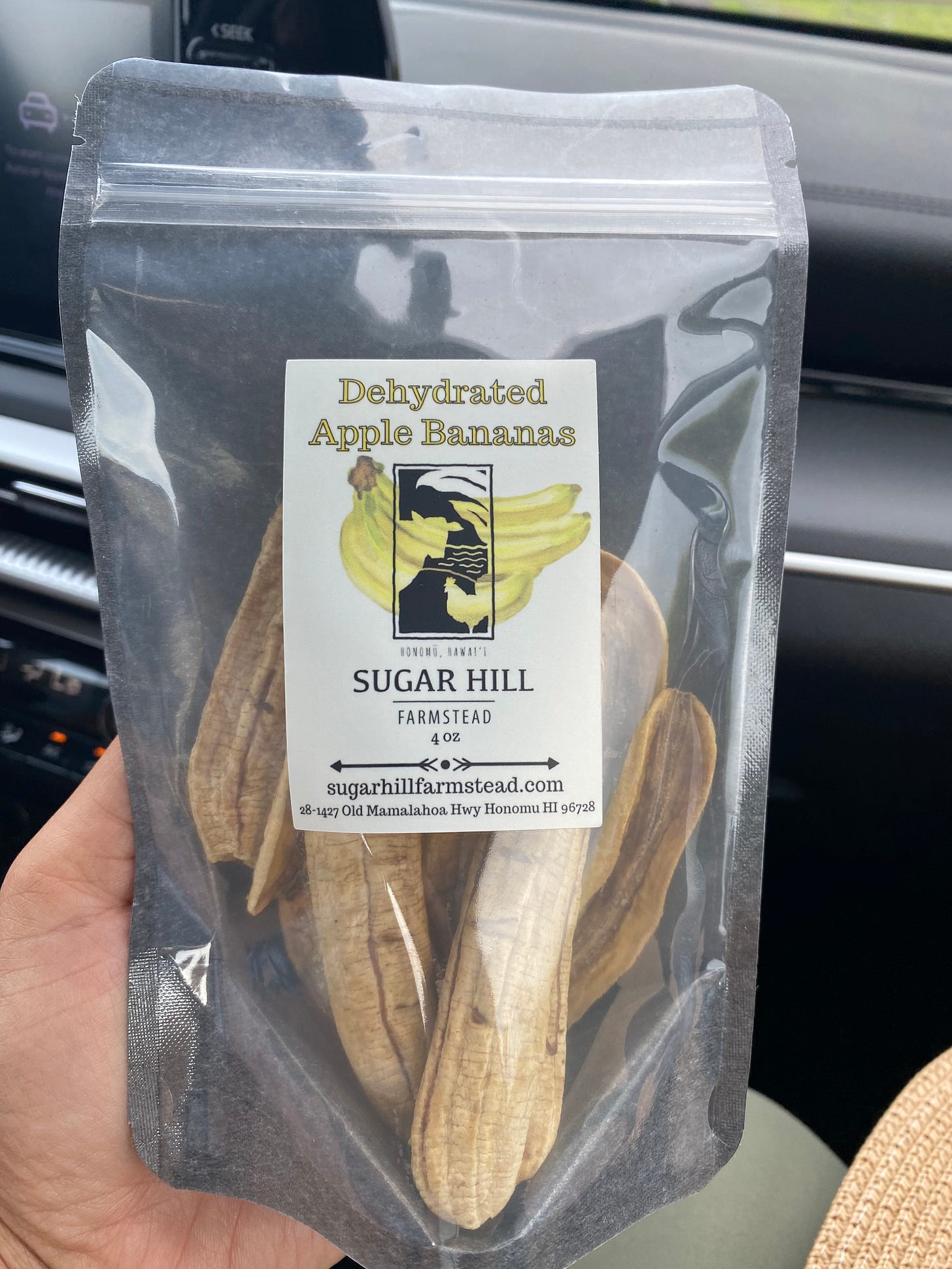 Brittany took us around to see the paddocks and we were so amazed by the fertile lands of the Hawaiian Islands where the animals graze on a wholesome diet of nutrient-rich grass. Their rotational grazing methods promote soil regeneration in fields that were dirt-ridden tilled land for mass sweet potato conventional farming.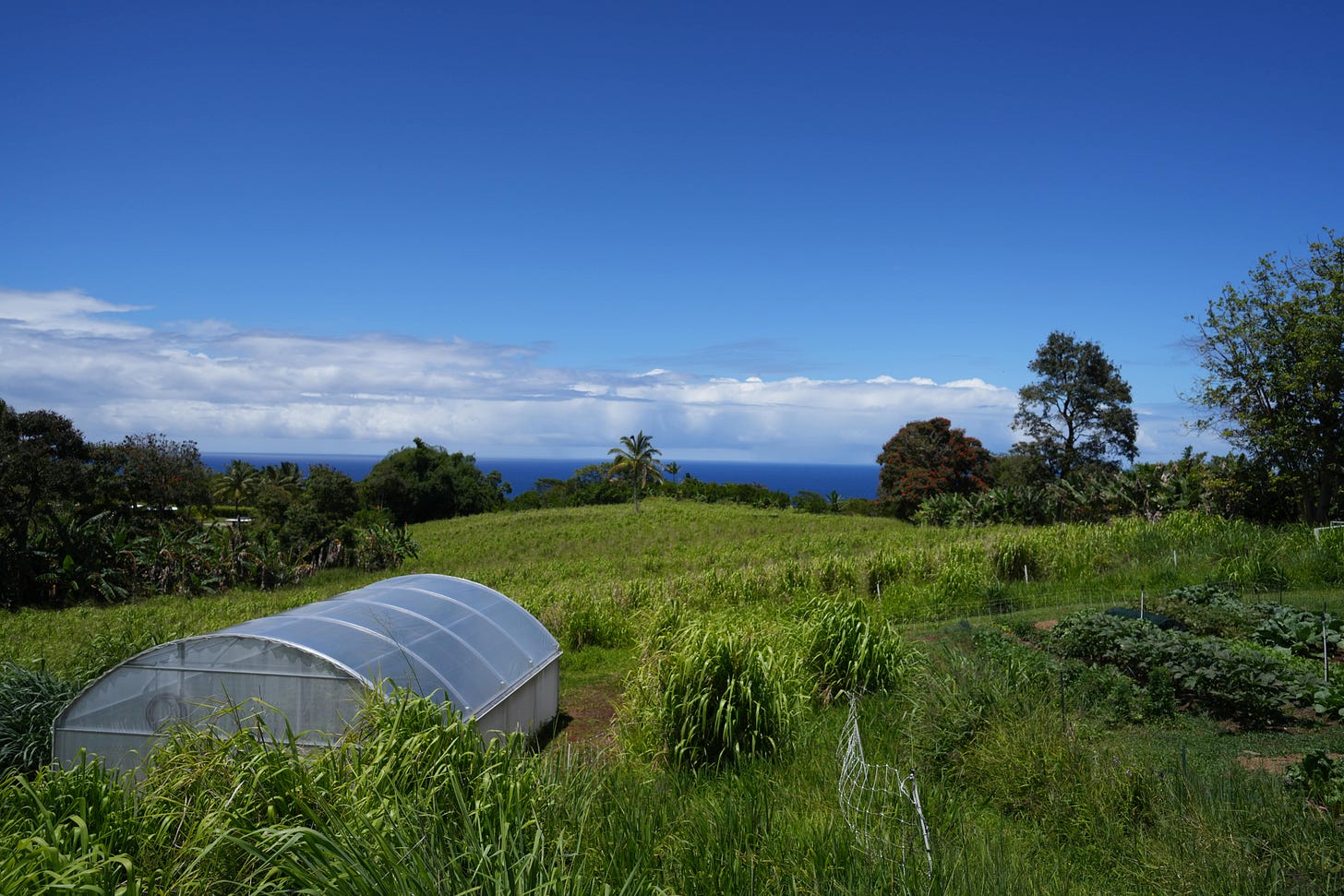 Their animals feast on mangoes, pineapples, coconuts, and bananas that all grow on the land. And here we thought our animals were spoiled. Amazing!
We learned about the many different varieties of vegetables that grow so well here on the Big Island — many of them are Asian varieties because of the tropical and humid climates!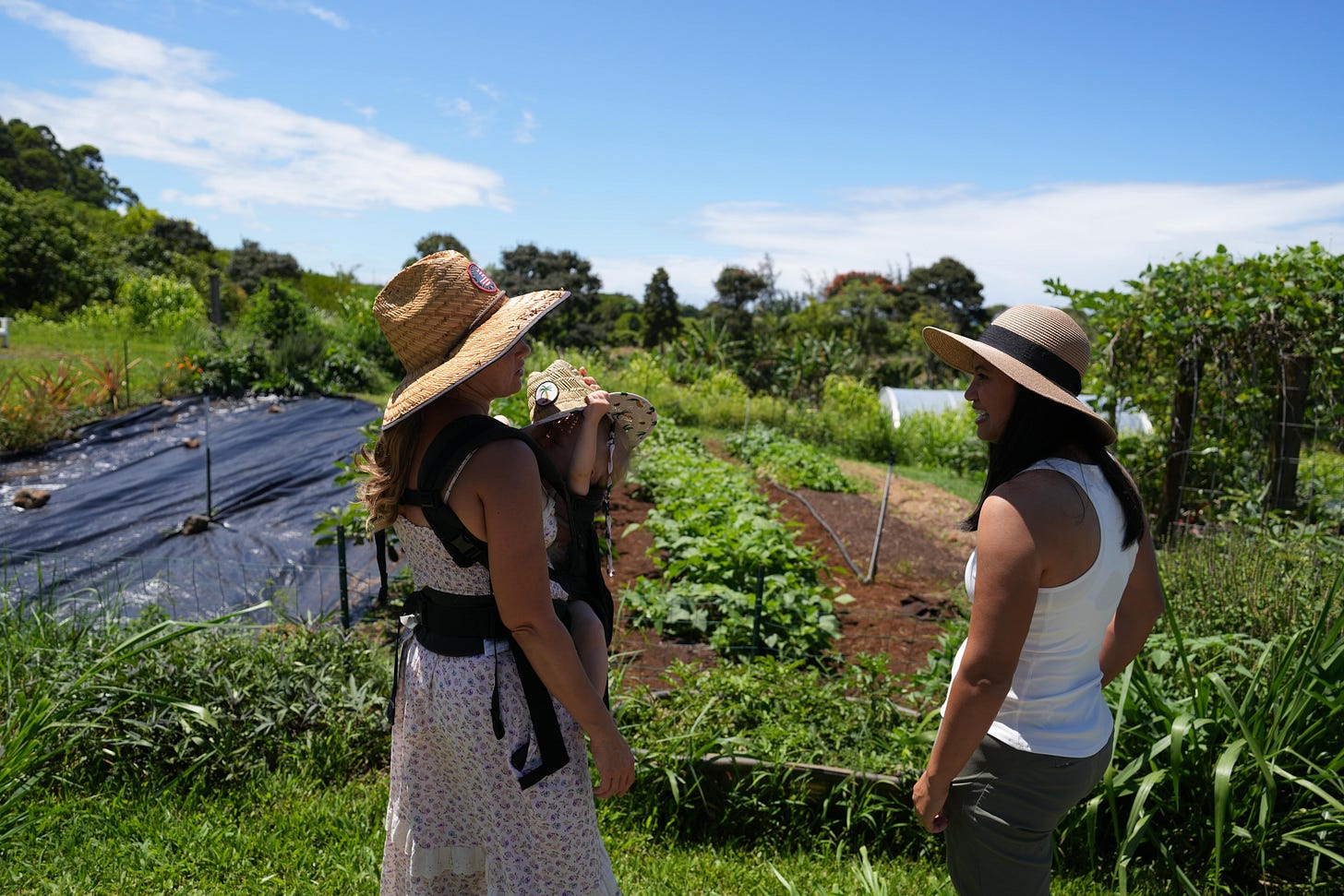 Can I tell you how much I fell in love with their farmstead because of this composting station? Nothing goes to waste and there was no smell at all! I am excited for them to have this in full operation. It's all about the soil health, and this is what is going to get them there so much faster.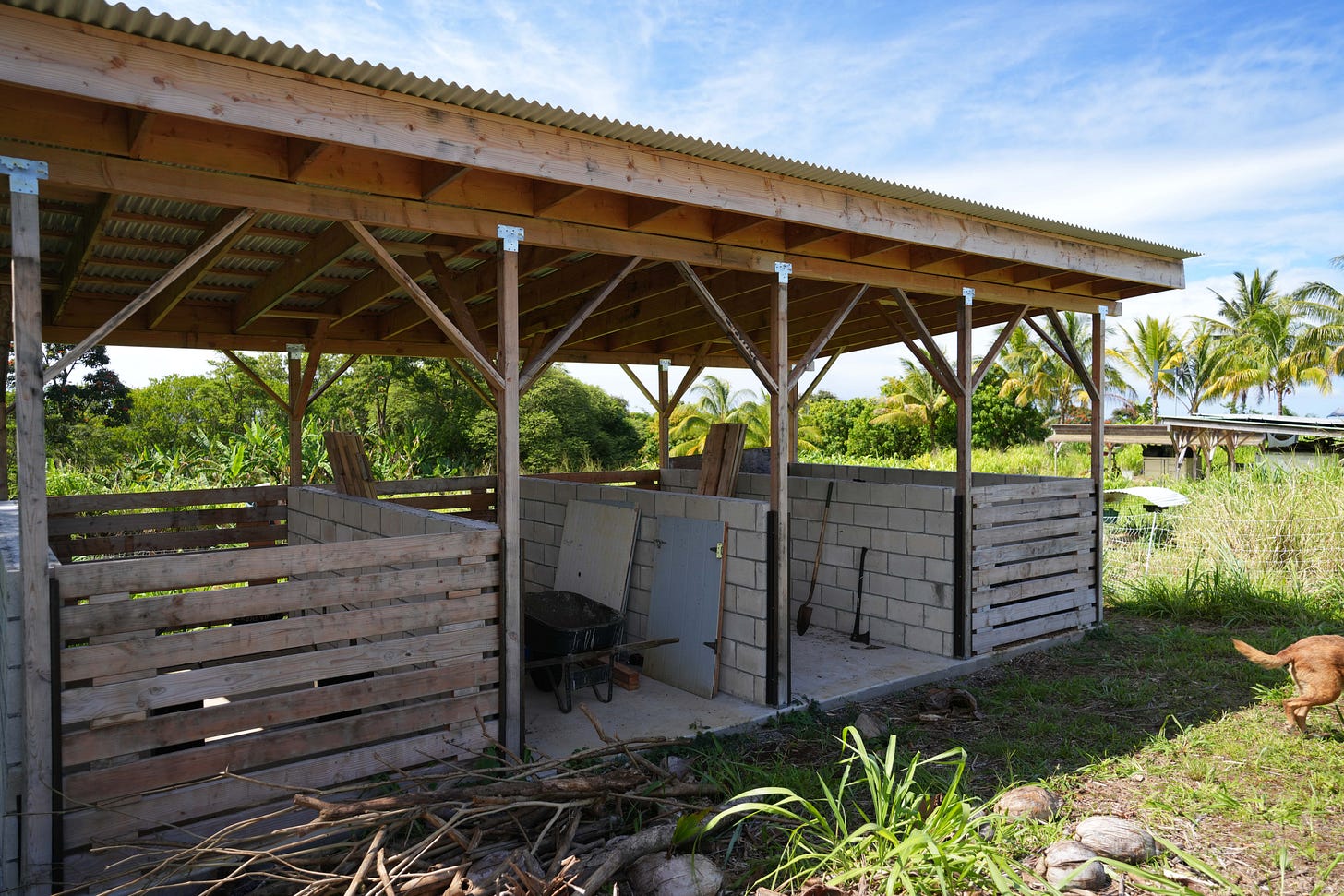 Thank you, Brittany and Bodhi, for showing Tim and I around your beautiful farmstead, and gracing us some of the best tasting nutrient-dense meat we have ever had!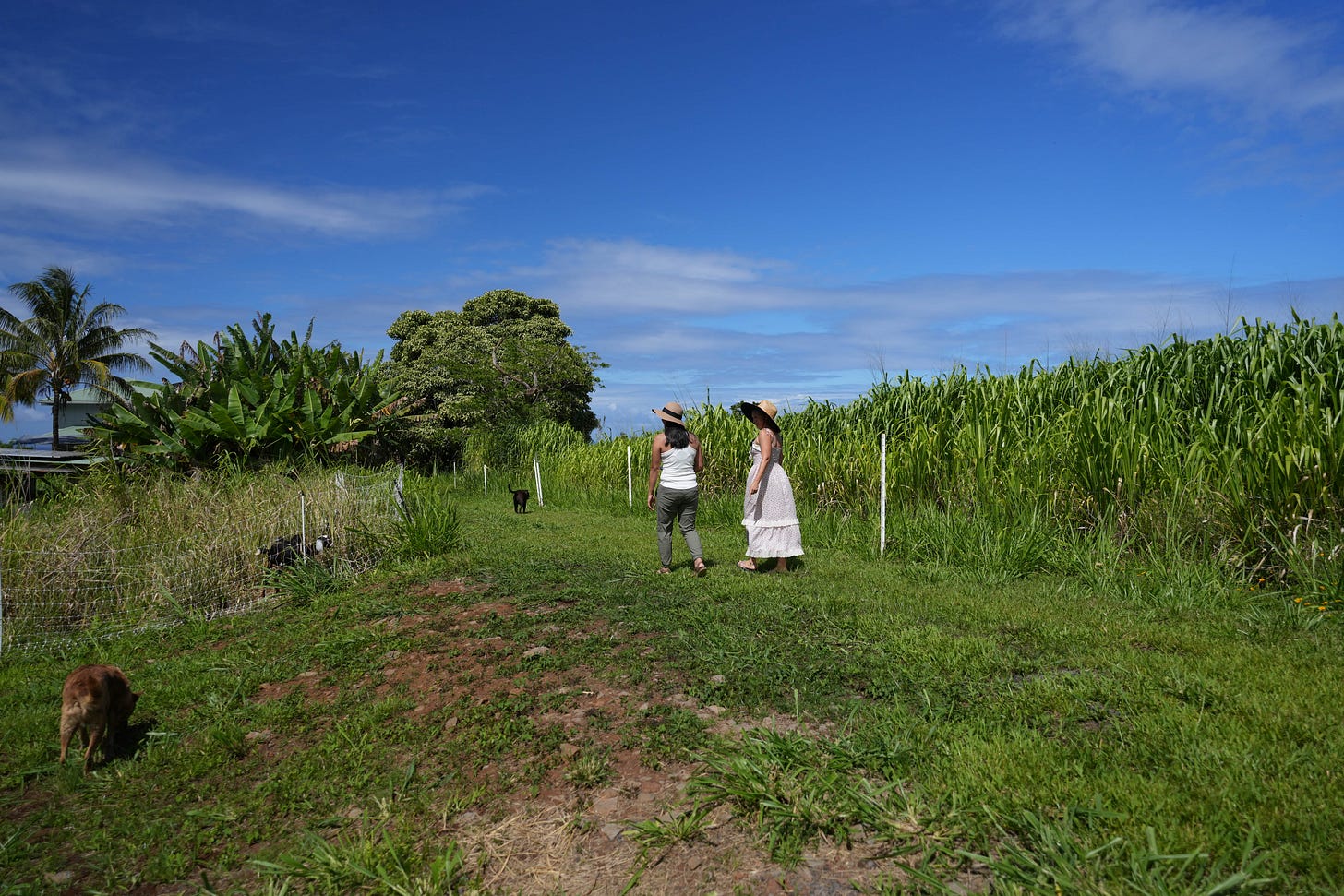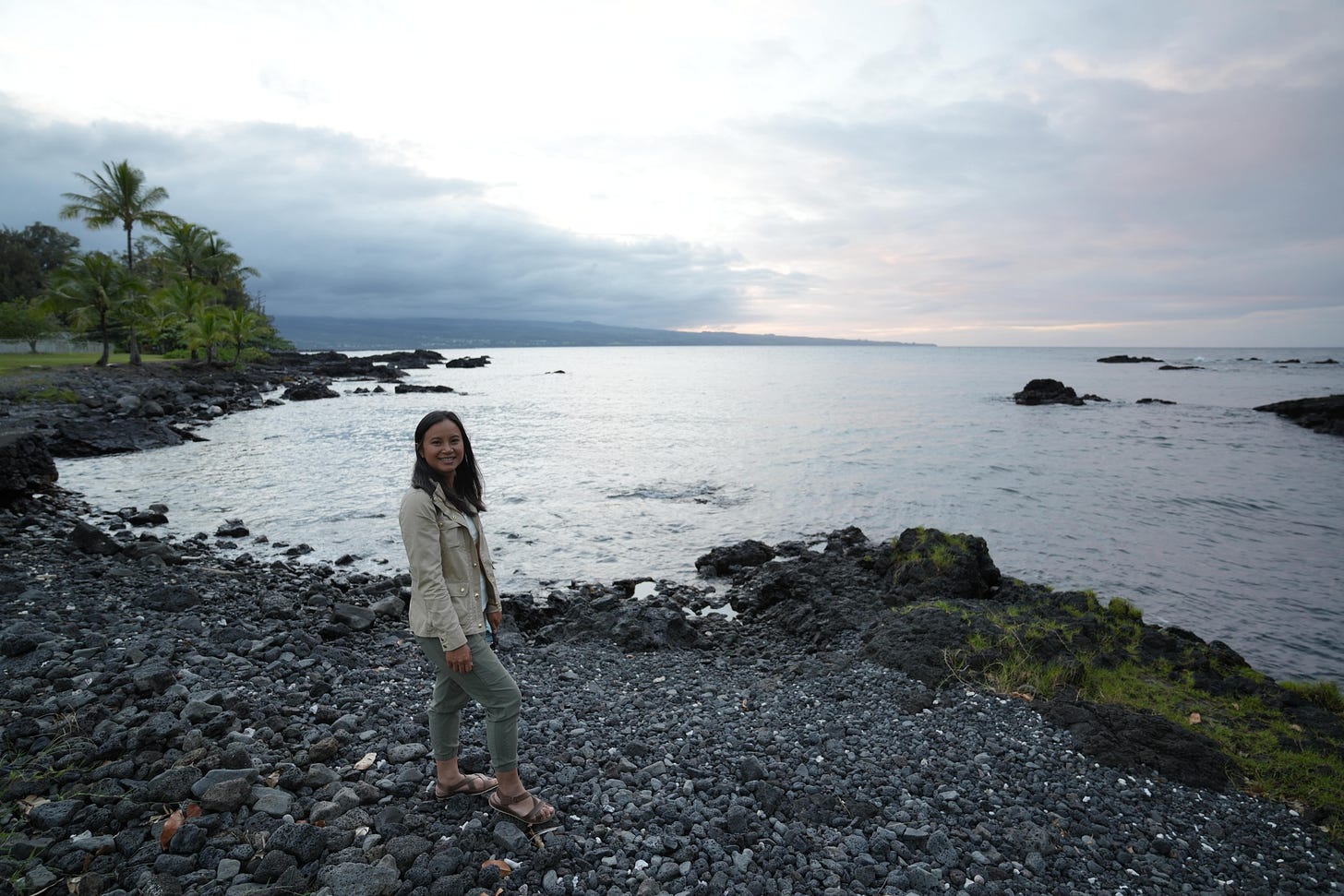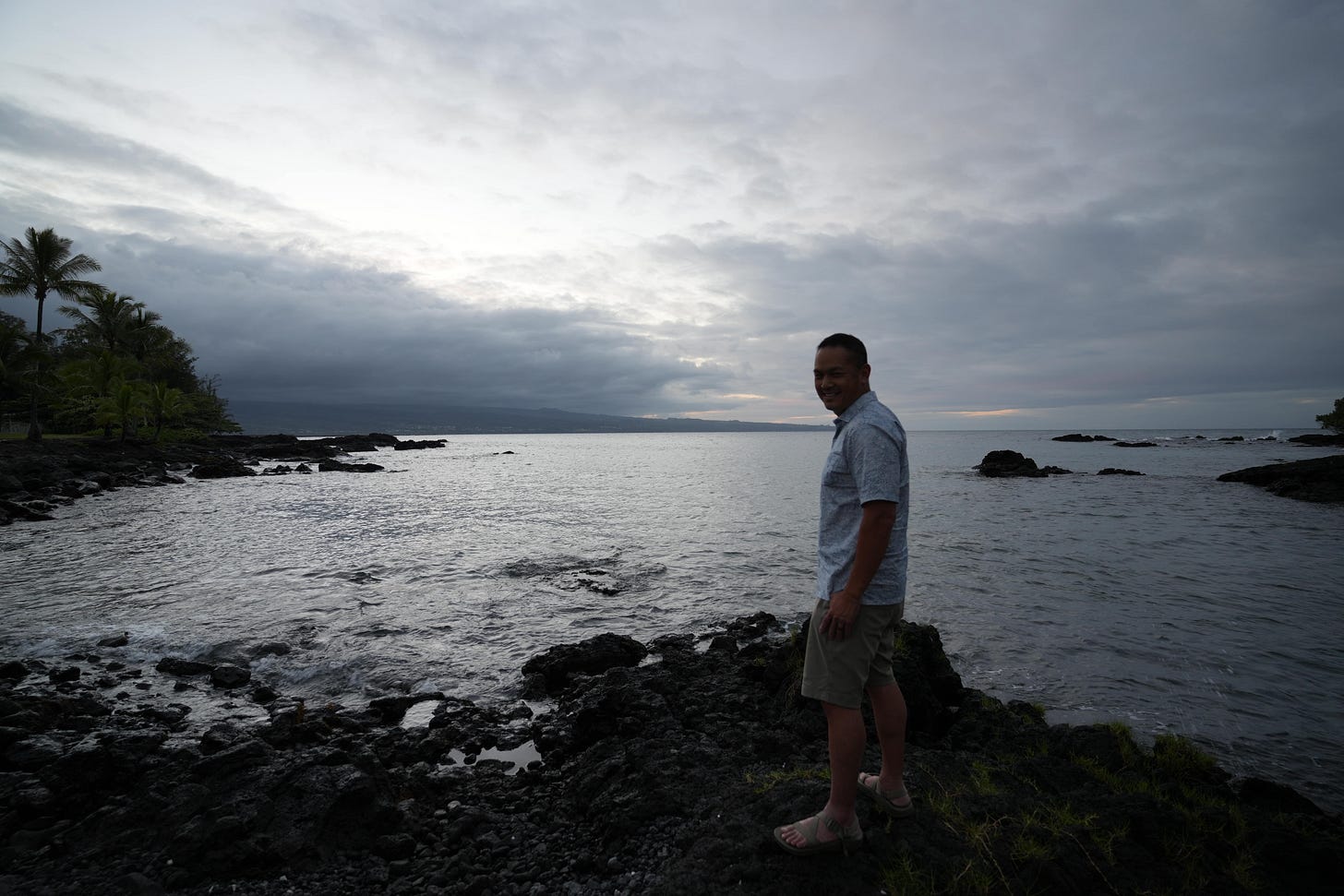 Follow us where we dive into the inspiring journeys of these veteran regenerative farming warriors. Listen in to our Call to Farms podcast as we explore their transition from military service to sustainable agriculture, discovering how they heal the land, the people, and themselves. Get inspired by their innovative practices, powerful stories, and the profound connection between veterans, the ʻāina, and sustainable farming on the beautiful Big Island of Hawaii. Tune in now and join the Call to Farms!